Shakopee Computer Repair Services
Shakopee Computer Repair is proud to be your choice for the best quality locally owned and operated computer repair services in Shakopee, MN. We are very excited to sponsor Blue PC as your local computer repair experts because of their value pricing structure and their enduring effort to premium customer service and the citizens around them.
Blue PC delivers the highest level computer repair services in Shakopee, MN. Whether your computer has blue screens or won't boot at all, we have the experience to get your desktop pc or laptop computer operating again. We've been in business since 2005, and we have many happy residential and business customers throughout Shakopee. If you want computer repair service in the Shakopee area, call Blue PC today at 952-233-1299 or request an online quote.
---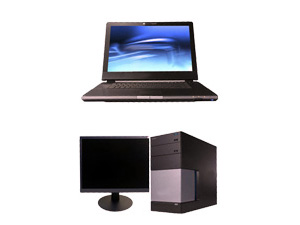 Computer Repair Services Include:
Desktop PC and Laptop Computer Repairs
Slow or Non-Responsive Computers
Hardware and System Setup Assistance
Processor (CPU) Upgrades
Memory (RAM) Upgrades
Laptop Screen Replacement or Repair
Laptop DC Jack Replacement or Repair
Help For Purchasing New Computers
And Much More!
---
At Blue PC, we are more than just your Shakopee computer repair experts. We also believe it is vital to engage with the changing communities around us to grow our professional and personal relationship with our customers and community. We sponsor Prior Lake's city celebration, Lakefront Days, every year as part of this commitment; and plan to become more active in Derby Days, the Shakopee city celebration. We are also very involved in the business section of Shakopee and surrounding areas by being a member of a local chamber of commerce. If you are looking for fast, friendly, and reliable Shakopee computer repair service, call Blue PC today at 952-233-1299 or request an online quote.